How to Achieve Your Fitness Goals — Despite a Desk Job
---
It may seem impossible to reach your fitness goals when you sit at a desk all day. You're sedentary, go out to lunch most days of the week, and sit even more at home because you're exhausted from a long day.
There's always time to make a change, however, and that time is now. Consider how the following ideas can be incorporated into your day-to-day to bring your fitness goals to life, despite working at a desk job.
Pack Your Lunch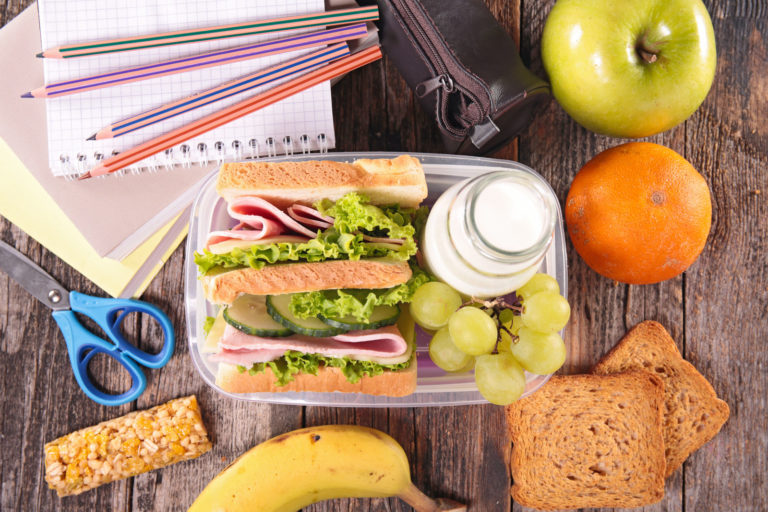 Don't just eat a healthy lunch — pack your own. While it's possible to buy "healthy" options at nearby restaurants, you rarely know what's going into your meal.
For example, a salad may come with all great ingredients, from veggies to protein, but their dressing is likely loaded with sugar. Most soups are also extremely high in sodium, and most bread is packed with preservatives.
When preparing your own lunch, you can avoid these common health pitfalls and put yourself in control of what's going into your body. Instead of assuming something is healthy, pack lunch for yourself and be sure.
Stay Active Throughout the Day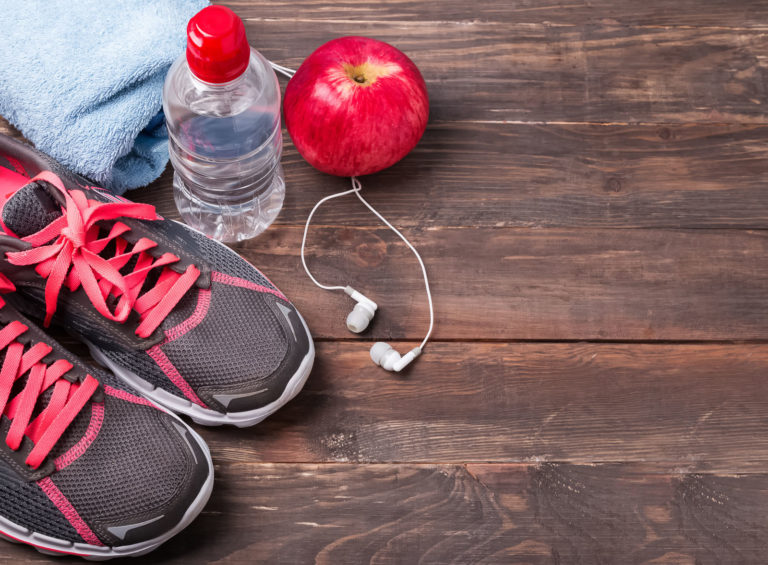 Muscles need oxygen and nutrients to get stronger and bigger, and movement helps deliver these key nutrients throughout the body more effectively (this is why active rest is often recommended).
As such, the best way to make the most of a hard workout is to stay active throughout the workday and there are three simple ways to do that.
Make time for fitness in the office: Do lunges down the hall, calf raises at the coffee machine, and squats in the bathroom.

Walk more: Take walking meetings and calls whenever possible.

Build a standing desk: Check out these six DIY standing desk ideas.

Increase Your Strength Training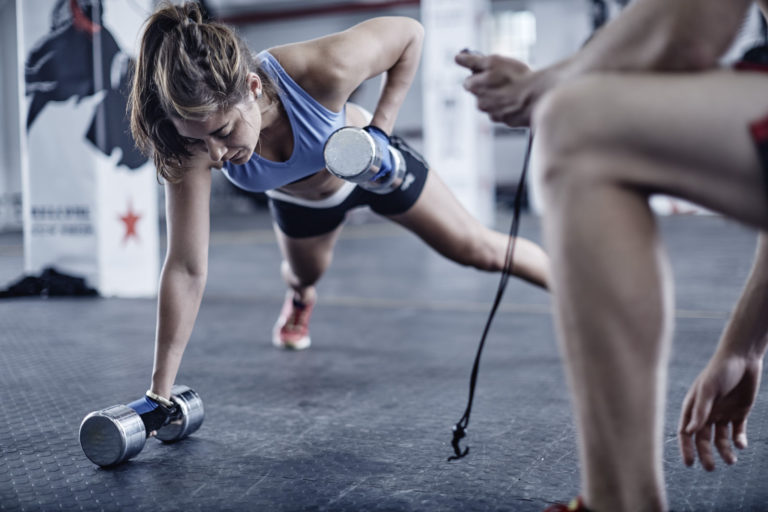 The more muscle you have, the more calories you burn at rest. This fact makes strength training critical when working a desk job — the more your body can work for you while at rest, sitting at the computer or in a meeting — the more likely you are to reach your fitness goals.
If you've never done strength training before, start slow by learning proper form for basic movements like pushups, pull ups, squats, and lunges.
The Exercise.com exercise library has more than 2,500 exercise videos that you can use to learn and practice.
Next, start adding strength exercises into your routine once or twice a week. Start with bodyweight exercises and add weight as your strength and confidence improves.
Go High Tech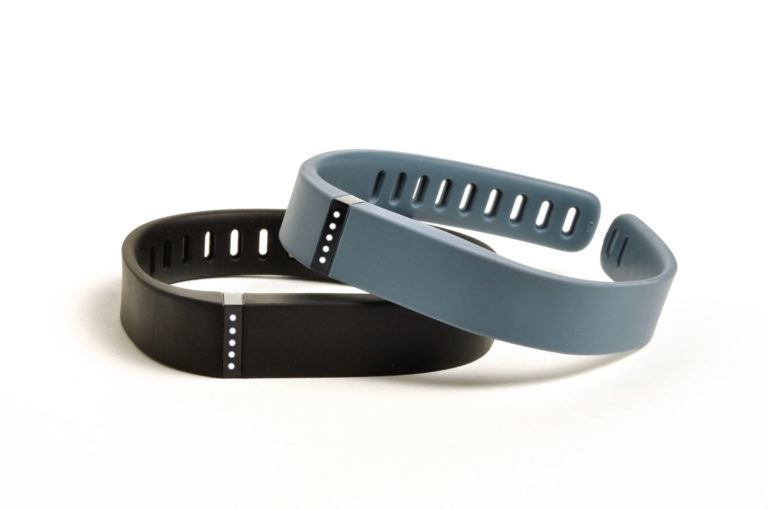 We've become a data-driven society with an abundance of apps and tools that allow us to track health stats, work success, and more.
Luckily, this tracking technology can also help you bring your fitness goals to life, making you aware of total steps taken, calories burned and much more. Here are a few tech tools to start using.
– Use Exercise.com
Their free workout tracker may be just what you need to reach your goals despite a desk job. Not only can you log all your workouts, down to the sets and reps.
You also gain access to a library of workout plans that help you beat boredom and get stronger.
See how many calories you've burned, total weight lifted and more.
– Use a Fitness Tracker
These small gadgets that can be worn wherever you go make it easier to track calories burned, steps taken, and sleep — all of which affect whether or not you hit your fitness goals.
Use them to stay on track during the workday, with a goal of increasing total steps each week, for example. And, don't worry; you don't have to break the bank to get yours.
Thanks to recent popularity, you can now buy one for as low as $45, according to a recent fitness tracking pricing analysis.
Hold Yourself Accountable With Co-Workers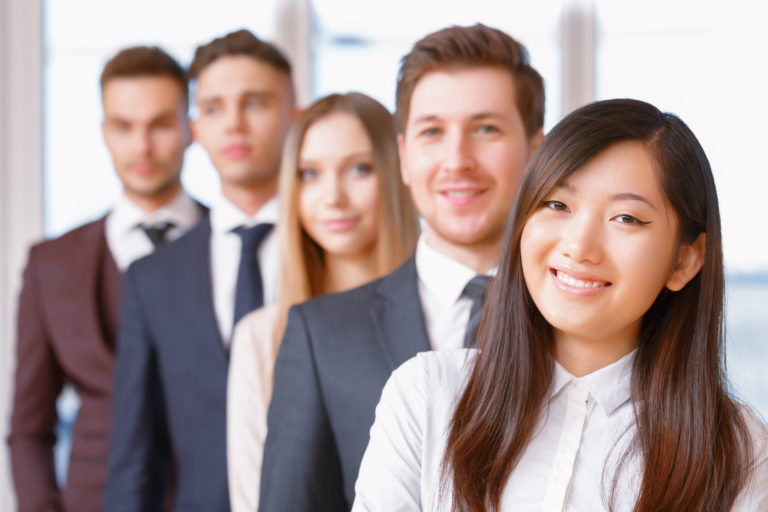 One of the most significant factors in reaching fitness goals is support, and building a support network in your office is key to your success.
A fitness buddy acts as a teammate, motivator, and coach — all of which pushes you to do more, stick with your routine and keep going when the process gets hard.
You don't have to have the same fitness goals to be each other's support network either. You can set mini-goals for your time together in the office, regardless of what everyone is individually working toward. Here are a few fun ways to make your office fitness group work for you:
– Set Daily Fitness Challenges
For example, on Mondays everyone does three 1-minute plank holds, Tuesdays you do three 1-minute wall sits, so on and so forth.
– Update Each Other with Results Each Week
Use a private Facebook group or email thread to send regular updates to one another — choose one day a week, like Fridays, so it becomes a habit.
Having a set day will help hold everyone accountable; when you haven't stuck to your goals that week, but see that everyone else did, you'll be motivated to make next week better.
– Share Workouts, Healthy Tips, and Ideas
If you find something that's helpful or cool, share it with your fitness group. It may be just the suggestion or motivation they need that day to get to the gym or make time for a run.
Working in a desk job doesn't mean you have to be unhealthy. Use these tips and ideas to bring your fitness goals to life, even if you have a sedentary job. With support from co-workers and the right tools in place, you'll be more successful and stronger than ever.